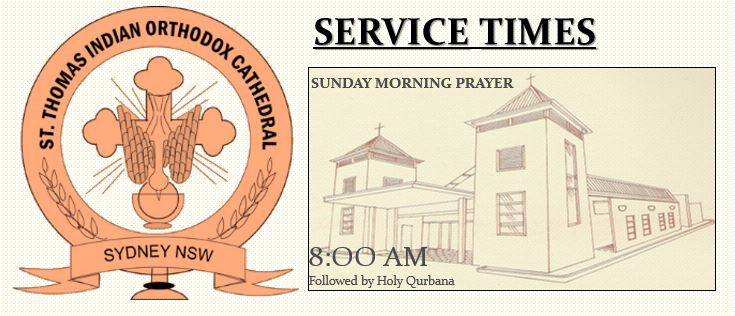 Morning Prayer: Every Sunday at 8.00 am, followed by Holy Qurbana.
Evening Prayer: All Saturdays at 6.00pm, except third Saturday of the month. The third Saturday of every month is reserved for prayer meeting at the residence of a member at 4:30pm.
St. Gregorios of Parumala (Parumala Thirumeni) Orma Prathana:: Every first Friday of the month at 6:00pm

Timings may change w.r.t special occasions and will be announced separately.

For more information, please directly contact the Vicar or Secretary.